"He didn't know if she was alive or dead. Everything since her had been a mistake."
Broken, full of anxiety and thinking solitude is the answer, Bruno heads for the remotest corner of the Earth that he can think of: the Amazon. But he's not as alone as he expects. Nestled in between lush forest and pristine beaches, Brisas is like a place out of time, the inhabitants living in harmony with each other and in tune with nature. Stumbling onto this vibrant community, Bruno instantly forgets about his quest for solitude and decides to start over here, that is, until a violent confrontation with the town's founder Big Mac has him questioning his decision. As he prepares to leave again, he encounters a young runaway who convinces him to stay.

Beatriz is charming and clever and emanates a strength that draws Bruno in. They form a close friendship on which Bruno comes to depend, but as shocking events begin to rock the community, Bruno and Beatriz's bond is tested and they find themselves trapped in a web of fear and foreboding.
Vagabundo was published on the 15th of June 2019. It's available in paperback and ebook formats.
Paperback: 6.99
eBook: 3.99
Man writes novel during oil career break after battling cancer
Giveaway ended July 06, 2019. 569 participants. 100 winners. Congrats to the winners and thanks to all for entering.
Available online:
Amazon, Waterstones, Foyles
Available in Shop:
Aberdeen: Books and Beans, Belmont Street
Fraserburgh: Stephen's, Dyga's, Reid's.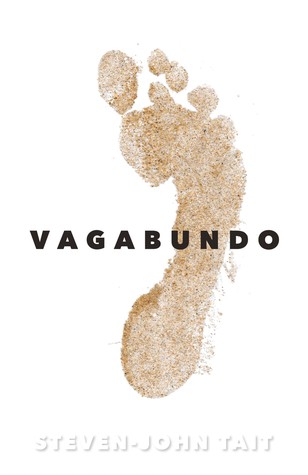 Follow @vagabundobook or @stevenjohn.tait on Instagram for information.